The Door County Beer Festival has added some big names in the Wisconsin food and beer world to this year's event.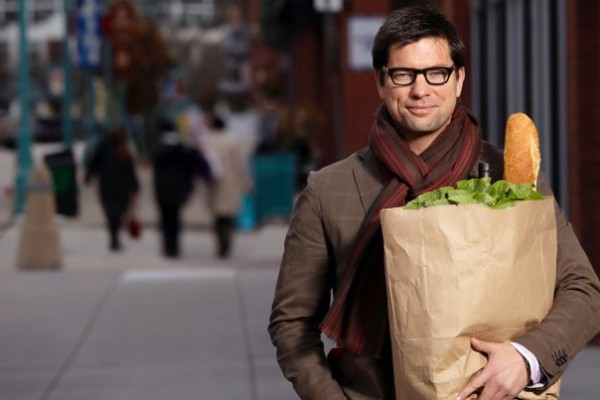 Kyle Cherek, the host of Wisconsin Foodie, will return to the festival to host a special roundtable discussion with some of the biggest names in Wisconsin brewing. Cherek, who travels the state telling Wisconsin's culinary stories for his television show, will be joined by five brewers for the event.
Those brewers include Russ Klisch of Milwaukee's acclaimed Lakefront Brewery and the guide of one of the best brewery tours you'll ever experience. Also confirmed for the event is 3 Sheeps founder Grant Pauly, who has built the Sheboygan brewery into one of the most respected in Wisconsin, Danny McMahon of Door County Brewing Co., Deb Carey, founder of New Glarus Brewing Co., and Brad Stillmank of Green Bay's Stillmank Brewing Company.
Each brewer will be bringing a special selection just for VIP attendees to taste as well.
VIP ticket-holders will also get early admission to the tasting tent, a beer festival bottle koozie, beer festival bottle opener, tasting glass and unlimited tastings in the tent. Just 100 VIP tickets will be sold!
General admission tickets to the festival are $40. Both can be purchased at doorcountybeerfestival.com.
The Door County Beer Festival takes place June 20 at the Baileys Harbor Town Hall Park and is organized in conjunction with the Peninsula Century Spring Classic bicycle ride, featuring routes of 25, 50, 62, and 100 miles. Tickets for the events are sold separately.
Grant Pauly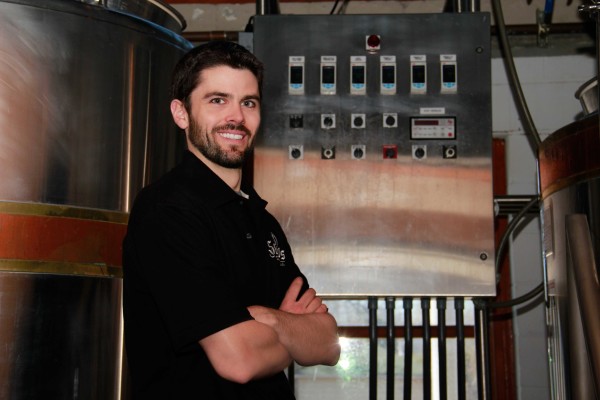 Grant is the founder and brewmaster of 3 Sheeps Brewing Company and a native of Manitowoc, a town just north of Sheboygan.
After graduating from Northwestern University, he soon found himself running his family's precast concrete company based out of Kiel. About 11 years ago he received what turned out to be a life-changing gift from his wife: his first home-brewing kit. The hobby quickly turned into a passion, and the vision of starting a brewery started to take shape. He went to Siebel Institute in Chicago for some technical brewing training, and soon after purchased the brewing equipment of a former brewpub in Sheboygan where 3 Sheeps established its home.
Russ Klisch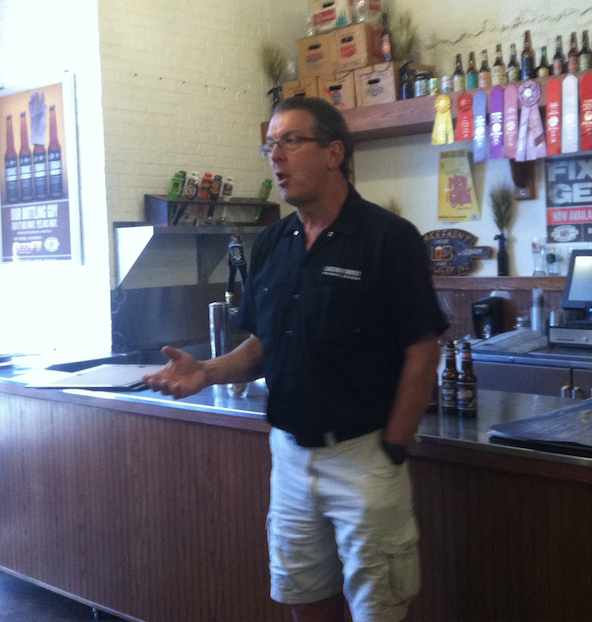 As President of Lakefront Brewery, located in Milwaukee, WI, Russ Klisch provides the vision and directs the operations of this microbrewery that he founded in the Riverwest Neighborhood in 1987.  Under his leadership, the company has grown from a first year production of 60 barrels-a-year to 23,577 bbls in 2011, to 43,880 in 2014.
After graduating from University of Wisconsin – Eau Claire in 1981 with a Bachelor of Science in Chemistry, Klisch started working as a mechanical engineer with Johnson Controls Battery Division.
From his love of beer, Klisch started homebrewing along with his brother Jim.  Lakefront Brewery evolved from Jim's and Russ's award winning home brews and incessant encouragement from well-meaning friends.  The original brewery was built from scratch using stainless parts from the dairy industry and located in an old neighborhood bakery building.
In 1995, Klisch left Johnson Controls to devote his entire efforts to the brewery operations, which had grown to 2500 barrels a year by then.  By 1998 the operations, which had outgrown the existing premises and Klisch moved the operations to its current historic building located on Commerce Street on the Milwaukee River.
Besides making many award winning beers, Klisch is know to be an innovator in the craft brewery movement by brewing the first organically certified brewery in the United States, brewing the first government approved gluten free beer in the United States (New Grist), and brewing the first totally indigenous beer made in the US (Wisconsinite) made with not only 100% Wisconsin grown malt and hops, but also with a local captured yeast strain.
Born in 1956 in Milwaukee, WI, Klisch his wife May and their two daughters are residents of Shorewood, WI.
Danny McMahon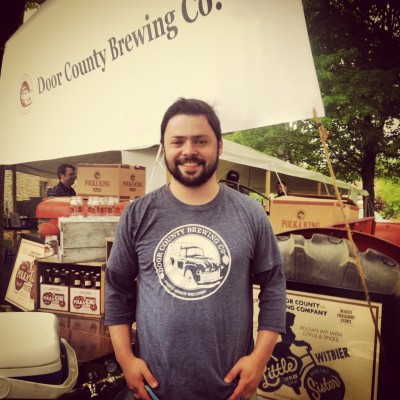 Danny McMahon's family moved to Door County in 1993, and the peninsula is where he was raised and influenced before moving to Minneapolis in 2005 to attend college. There he took up home brewing in and became immersed in the city's burgeoning craft beer culture. 
McMahon moved back home to Door County in 2012 and took his passion to a new level at the Seibel Institute of Technology in Chicago that spring, developing a deep love for the farmhouse style ales of Belgium and France, a love that is definitely evident in the beers he brews today in Baileys Harbor, Wisconsin.
McMahon opened the Door County Brewing Co. with his father John McMahon in June of 2013, selling their first beers to rave reviews. Since opening a tap room in Baileys Harbor in June of 2014 with his brother Ben running the bar, the buzz about Door County Brewery has only grown, and the McMahons have barnstormed Wisconsin and Minnesota to introduce their brews to beer lovers.