Robert 'Doc' Wahl was a chemist who immigrated to the United States from Germany sometime in the 1870s or 1880s. He ended up in Chicago, where he put his considerable skill to use developing standards and procedures for beer brewing that remain in use today.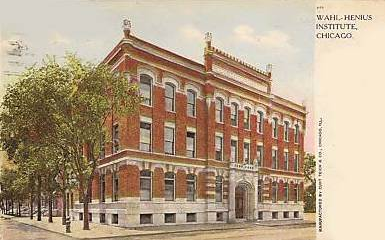 But Dr. Wahl also has a strange, slightly mischievous connection to Door County, one that grew when Prohibition wasn't enough to make him stop perfecting his craft.
In the late 1890s Wahl partnered with Max Henius, another chemist and the founder of the American Academy of Brewing, to open the Wahl-Henius Institute of Fermentology, where major breweries would send aspiring brewmasters to get schooled in the neglected science of beer making. The school would become recognized as the leading source for all things brewing, and Wahl would author three books on the subject which remain well-referenced guides for home-brewers and experts today.
When Congress passed the Volstead Act in 1918, it had an incredible impact on breweries, distributors, and tavern owners throughout the country. In Sturgeon Bay, it was estimated the law would cost the city $6,500 in taxes and fees charged on taverns in the first year alone. But perhaps nobody was so affected as Wahl, who had devoted himself so completely to the brewing craft.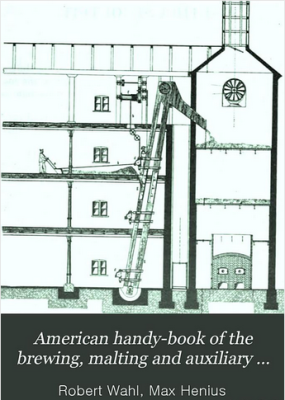 When Prohibition passed, Wahl closed his institute, packed up his life, and did what so many Chicagoans continue to do – retired to Door County. He bought a large orchard behind what was for years Ray's Cherry Hut outside Fish Creek, but it's said he didn't devote himself solely to cherries and apples.
Bob Armbruster now owns  the land where the remnants of Wahl's orchard now reside, crumbling in decay from almost three decades of neglect. It remains a popular subject for painters and photographers. When Armbruster first looked at the property he found one aspect particularly curious.
"I thought the windows ringing the top of the silo were a bit strange and asked why they were there," he said. "I was told they were for lookouts in case the feds came to bust up old Doc Wahl's bootlegging operation."
Wahl was rumored to have set up shop moon-shining amidst the dirt rows and seclusion of modern-day Juddville. Fascinated by the tales, Armbruster began digging, finding scrapes of information about Wahl in old newspaper archives and numerous references to Wahl and his institute online. He muddled around the property and found dozens of bottles, some dated from 1919. Many fit the mold of the type Wahl would have used to bottle his concoctions three quarters of a century ago.
For 13 years Wahl lived on the orchard, continuing to hone his craft and increase his knowledge base. When the dry era ended in 1933, Wahl wasted no time getting back to legitimate work, re-opening his Chicago institute, where he worked until his death in Chicago in 1937.
Now the Dr. Robert Wahl Homebrewing Championships honors the legacy of the man who turned brewing into a science and honed his skills on a small Door County farm.