Where:  Chicago, IL
2607 W. 17th Street
Distance from Baileys Harbor: 270 miles, 5 hours
Nearby:  Moody Tongue, Slapshot, Goose Island, Forbidden Root, Revolution, Piece
The sparks flashed above the crowd, pulling our attention to a circle that had formed to our right. At first I couldn't see what I was watching, just the flash, but then the sparks cleared for a moment and the performer was revealed, very revealed.
The performer's hair was pulled back tight, her eye shadow laid on thick, but I have to admit, I only noticed that looking at the pictures later. I was staring at a woman who could kick my ass. She was ripped, she was wielding a steel grinder, and she wore nothing but a steel belt and pasties.
She kept taking the grinder to her belt, shooting sparks at the crowd in an array that instantly reminded me of the old Nintendo game Contra.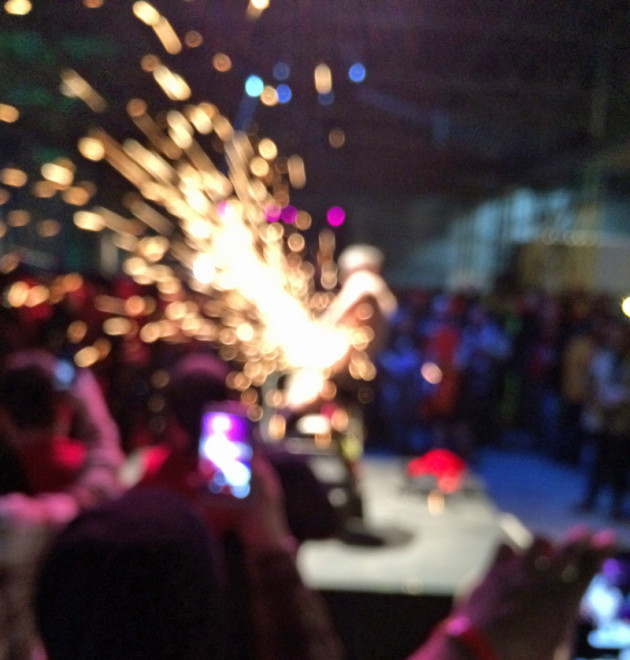 She was just one of a dozen circus-style acts I saw on my first visit to Lagunitas Brewing Company's sprawling Chicago facility in 2014, the soft opening party dubbed the "Two Four One Four Not-So-Dry-Run."
Lagunitas has been one of my go-to, can't miss beers for several years now. I like everything they put out, and if nothing on a beer list grabs me, I know I'll be happy with the Lagunitas IPA. But I had no idea just how big this little California brewery had become.
Their Chicago facility, located in an industrial district on Chicago's west site near Western and 16th streets, will eventually churn out as many as 1.7 million barrels beer each year.
In 2013 Lagunitas' California facility turned out just 390,000 barrels, enough to make it the 6th largest craft brewery in America, but chump change compared to what this place can produce. (The top 5 craft breweries of 2013 by volume were Yeungling, Boston Beer Company, Sierra Nevada, New Belgium, and Gambrinus).
I talked to a few of the city's microbrewers as I wandered the floor.  Each was as wide-eyed as me, but most had questions about what Lagunitas would become. Namely, will the brewery's revered product maintain its quality in mass production on this scale? That question became more fervent this fall, when Heineken purchased half of the brewery from founder Tony McGee. It remains to be seen where it goes from here.
The brew-pub wasn't yet open on that first visit, but a few months later I returned.  Set atop the brewery's control center in the center of the brewery, it gives diners a 360-degree view of the facility and hosts live music nightly. Arranged with long communal tables, the pub has a bit of the feel of a large German beer hall, and solid food the only time I ate there. Patrons are free to wander out onto catwalks that spider out above the brewing and bottling facilities, an beer touring experience unlike any I've seen to date.
Back to that opening night party.
I was one of 4,000 people at the celebration, which featured jugglers, trapeze artists hanging from the ceiling, food trucks pulled into the building, and men on unicycles. A man rolled by on a Segway converted to move kegs around the floor (he called it a Kegway), Bands rotated on the main stage throughout the evening, including one set that included a burlesque show, which by that point wasn't even surprising.
I missed the Windy City Rollers exhibition, but right before I checked out with just enough free beer in my system to catch a buzz, a brass band appeared in the middle of the floor. They paraded New Orleans-style through the crowd before taking the stage. A pretty perfect ending to a an impressive opening Midwest salvo from McGee.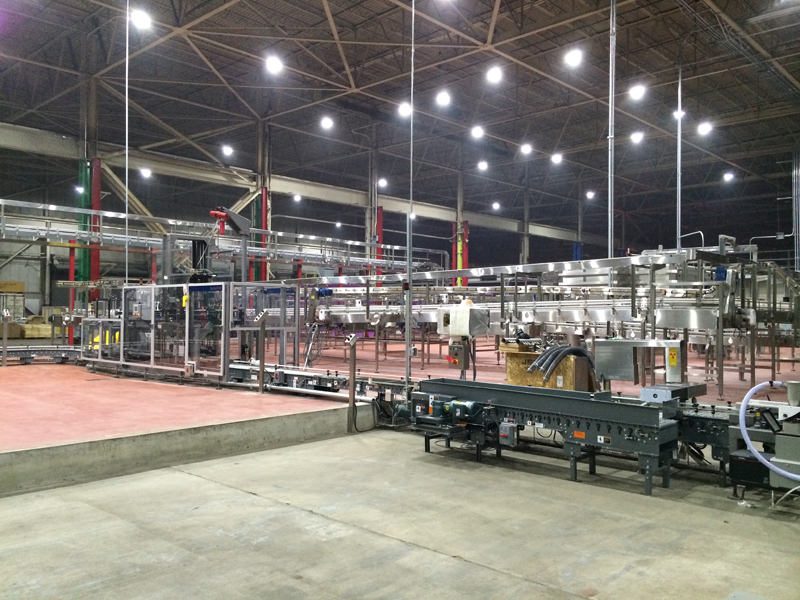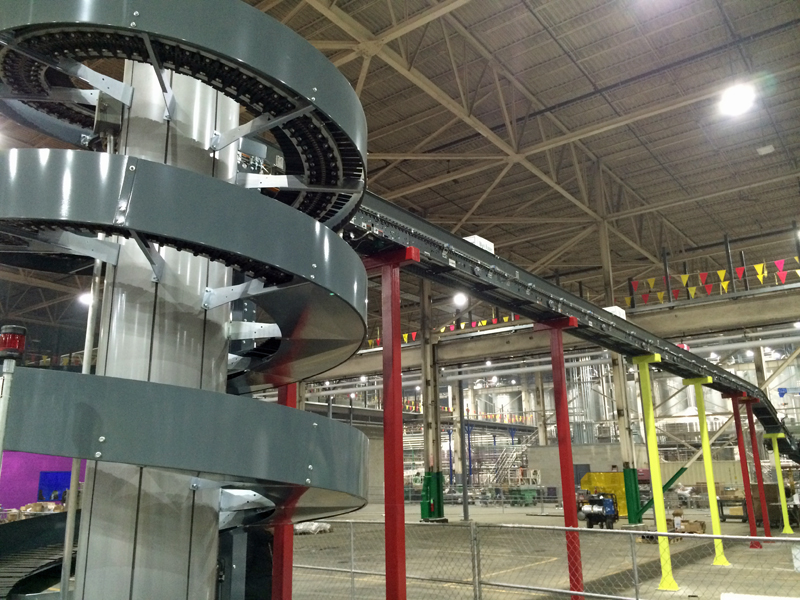 Snippets of the massive bottling facility.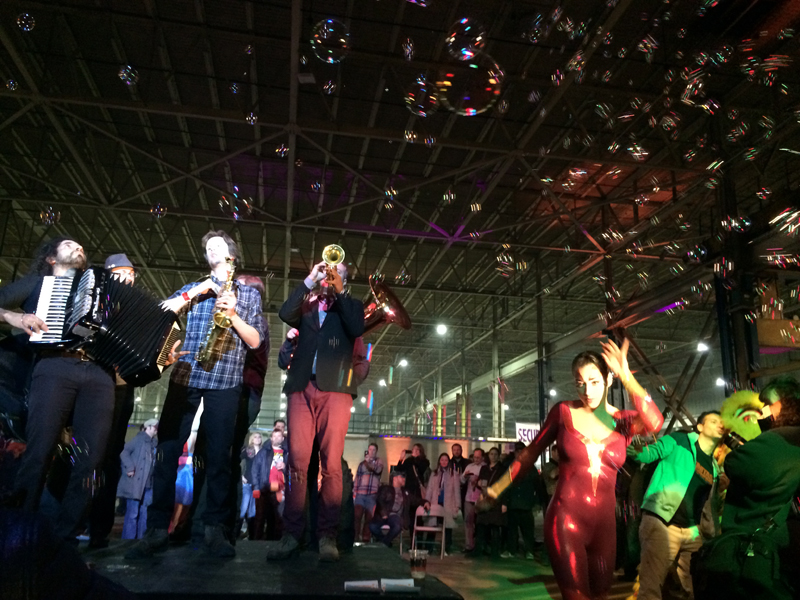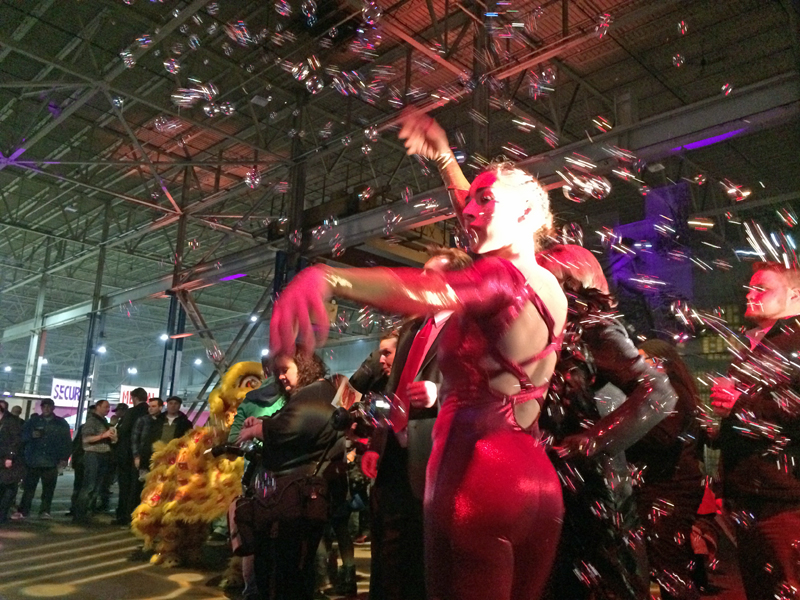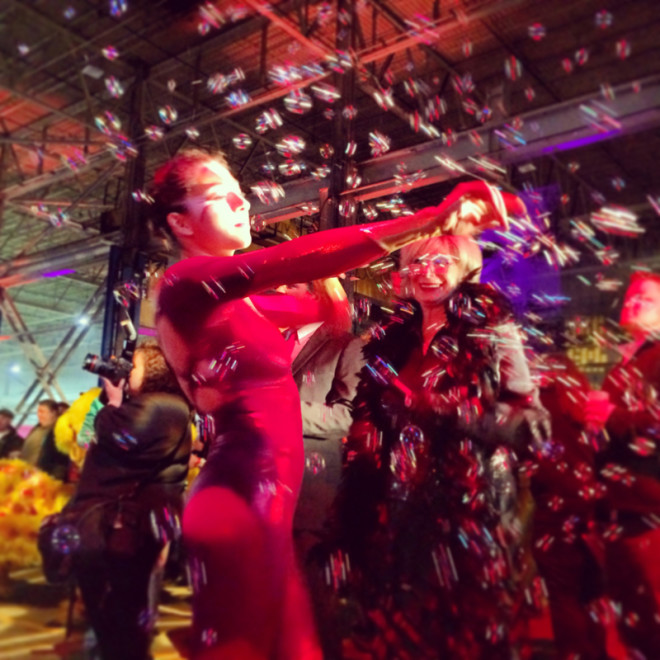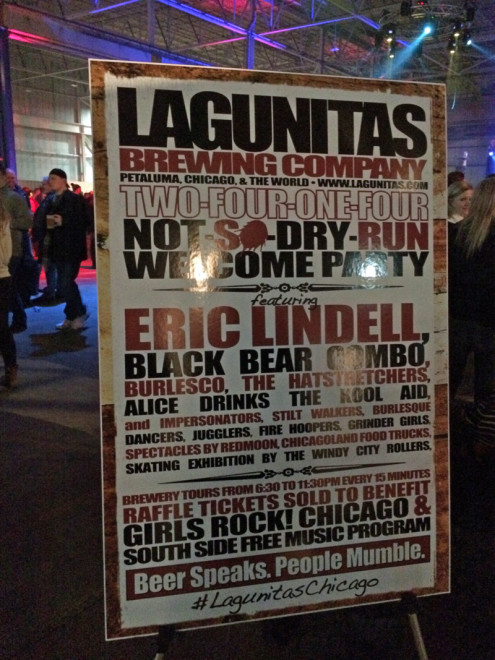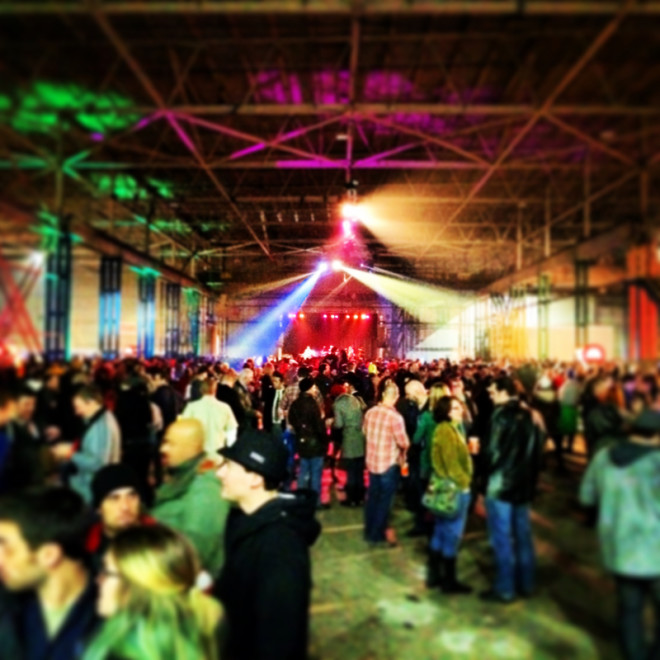 This was no quiet soft opening. An estimated 4,000 people attended the Not So Dry Run.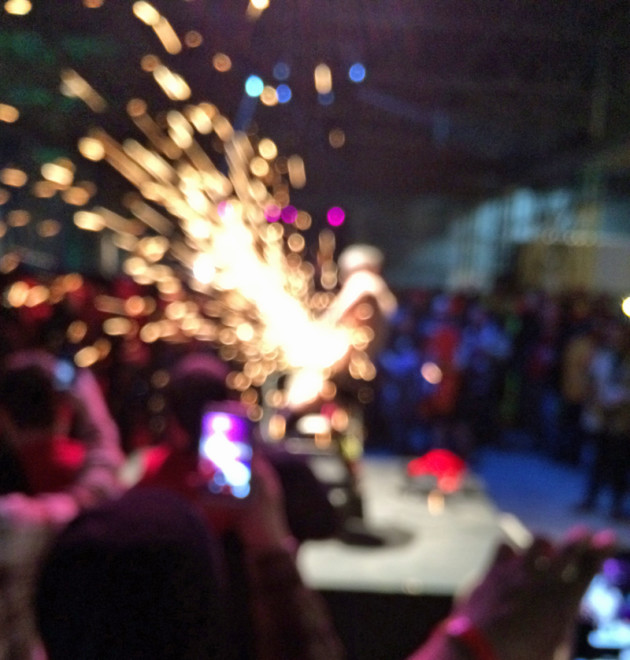 Sometimes, you walk around the corner to a woman in a steel belt shooting sparks at the crowd.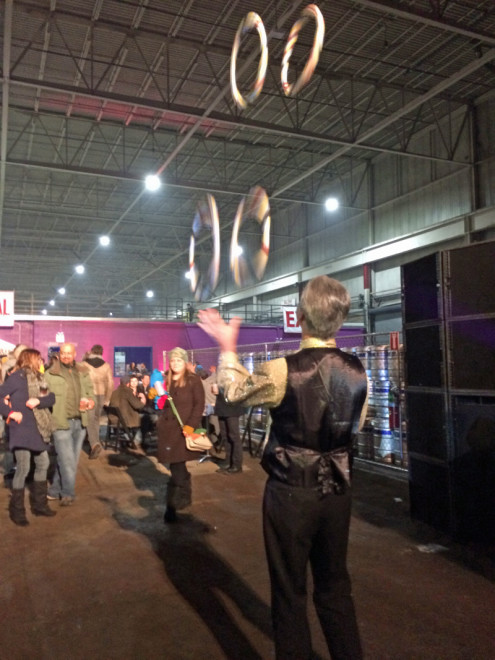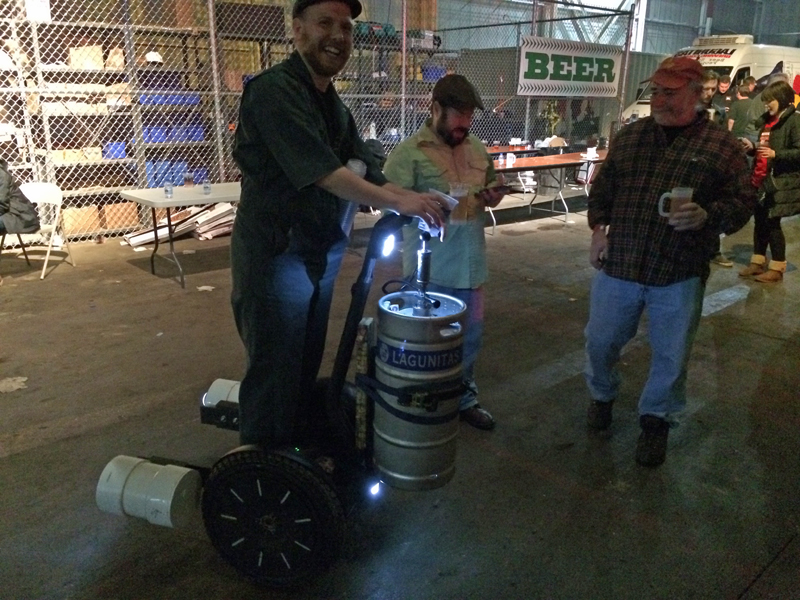 A kegway, a revolutionary way to move beer!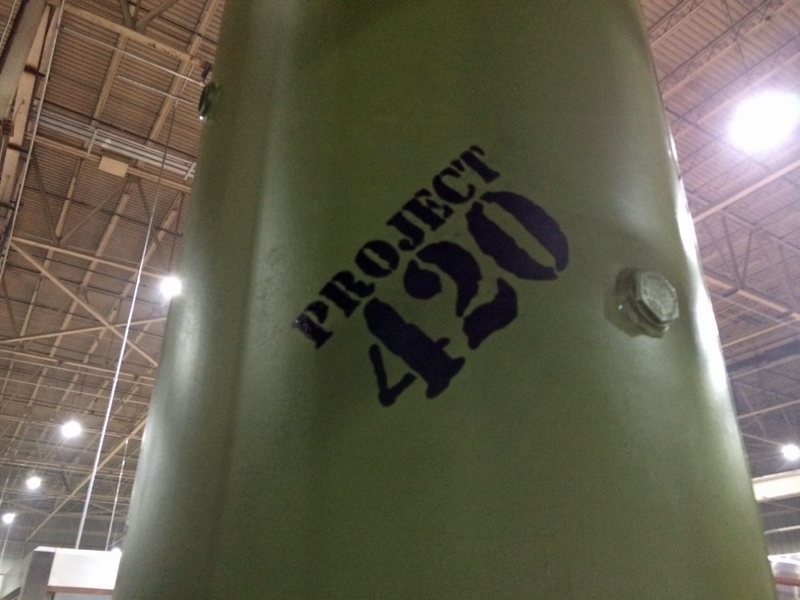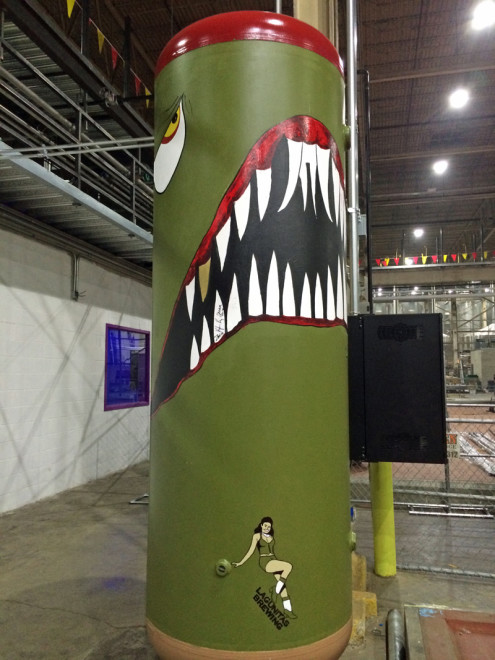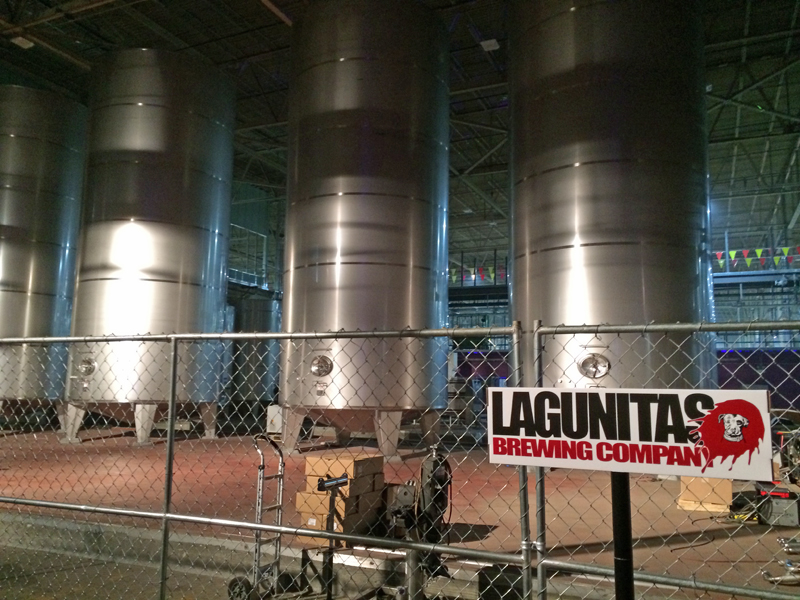 Of course you would have trapeze performers tumbling from the ceiling.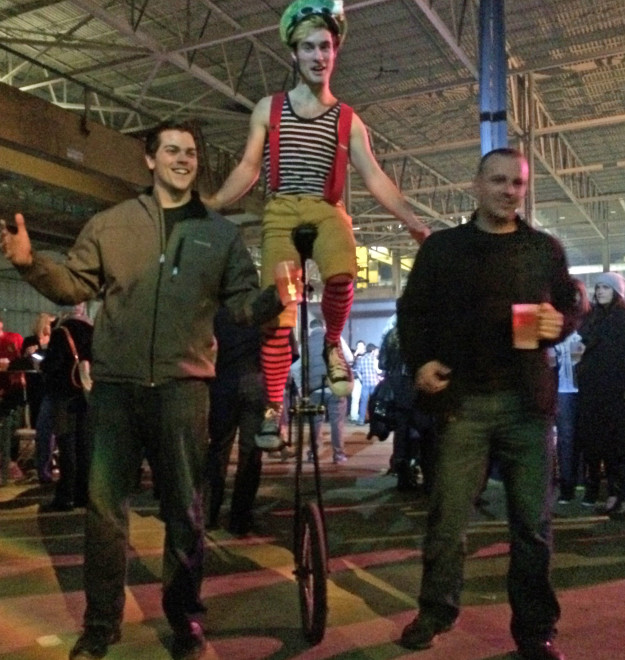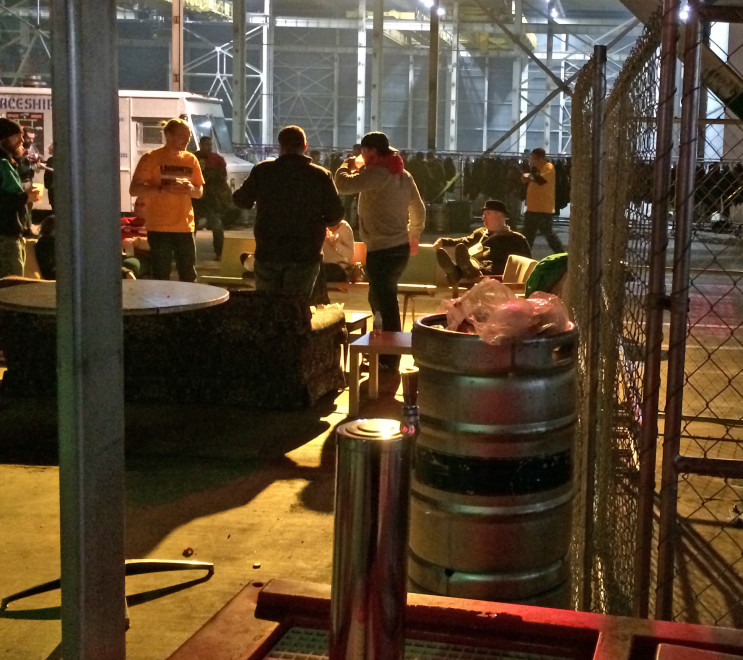 Look close. Kind of freaked me out when I noticed Walter.